Officers:
Wendy Quach, President (Term Jan 2017 – Dec 2019) 3 year term. Assumed presidency a year early because president resigned in 2016.
Wendy Quach, Ph.D., CCC-SLP, is a licensed, certified speech language pathologist and associate professor in the Department of Communicative Disorders and Sciences at San José State University. Her teaching and research interests are in the areas of AAC for people with complex communication needs and motor speech disorders. Since starting her academic career at SJSU, she has developed and initiated two specialized AAC clinics, the SJSU Conversation Club for adults who use AAC, and AAC Kids Camp for children with disabilities who are non-verbal or have limited speech. She serves as an advisor for graduate students in the CD&S department and for the local chapter of the National Student Speech Language and Hearing Association.
Dr. Quach has presented locally, nationally, and internationally on her research in AAC. She is actively engaged in several collaborative research projects and is supported through several US Department of Education grants. She is a member of the American Speech-Language and Hearing Association and serves as a reviewer for professional journals. Dr. Quach has a passion for instilling research in her students and has mentored several students on various projects related to AAC.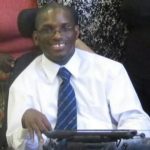 Kevin Williams, President Elect (Term Jan 2017 – Dec 2019) Elected for 3 year term due to resignation of president in 2016
llslim@gmail.com
Kevin has been using AAC for over 25 years. He presented several talks to various conferences on Employment with AAC, doing theater in real time with AAC, and others to help push the limits of what's expected from an augmentative communicator. As a freelance web developer, he builds tools for greater independence in doing business and sharing information over the internet.
Sarah Blackstone, Past President (Term Jan 2017 – Dec 2019) Board appointed for 3 year term due to resignation of president in 2016
A founder of USSAAC, Sarah currently serves as its past president and co-chair of its Membership and Disaster Relief committees. She remains deeply committed to addressing barriers to communication ACCESS across settings, circumstances and communication partners. She currently serves on the NIDCD Council and the Boards of several non-profits. Publications include Augmentative Communication News; Social Networks: A Communication Inventory for Individuals with CCN and their Communication Partners, and Patient-Provider Communication: Roles of Speech-Language Pathologists and Other Health Professionals. Employment history: Rehabilitation Institute of Pittsburgh, Johns Hopkins/Kennedy Krieger Institute, Augmentative Communication Inc., Berkeley Unified School District and the AAC-RERC.
Amy Goldman, Vice President, Financial Affairs (Term Jan 2018 – Dec 2020) 2nd term
Amy currently serves as VP of Finance for USSAAC, and has been instrumental in helping to maintain the organization's financial "health". She is a member of USSAAC's Emergency Response Committee as well as its Education and Public Information committees. A past president of the PA Speech-Language-Hearing Association and past chair of ASHA's SIG 12 (AAC), she is a member of the PA Board of Examiners in Speech-Language Pathology and Audiology. Her "paid employment" is with the national Assistive Technology Act
Tracy Rackensberger, Vice President, People who use AAC and their Families (Term Jan 2018 – Dec 2020) 1st term
Tracy lives life to the fullest! Born with cerebral palsy, she uses assistive technology for mobility, daily living, employment, computer access, and communication. She recently completed her doctorate and is a faculty member at the University of Georgia, Institute on Human Development and Disability, teaching undergraduate students, training and providing technical assistance, and preparing articles for research publication. She has conducted research and published scholarly works regarding AAC, transition and people with disabilities. When not working, you can find her fishing, rock climbing, surfing, tubing, or just about any outdoor activity she can find.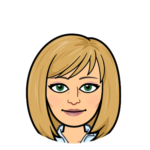 Lisa Timm, Secretary (Term Jan 2017 – Dec 2018) 1st term
lisa@saltillo.com
Lisa Timm, M.S., CCC-SLP/L Lisa earned her Bachelor of Health Sciences in Communication Disorders from Governors State University (Illinois) and completed her Master's Degree in Speech Pathology and Audiology at Illinois State University. She has been working with Saltillo Corporation since December 2010. In her current capacity, she develops and coordinates seminars and implementation materials, as well as conducting trainings and consults with therapy teams about AAC. She was previously employed as a Speech Language Pathologist and worked primarily in the school systems in central Illinois. In this position, she was contracted to school districts to provide speech and language services to students in a life skills program, with many students using various AAC systems. She has worked with preschool age through adults with a variety of speech and language needs. She has presented at local and national conferences.
Lisa holds a license in Speech-Language Pathology from the State of Iowa, holds the Certificate of Clinical Competence in Speech-Language Pathology from the American Speech-Language-Hearing Association (ASHA), is a member of ASHA's Special Interest Division 12 for AAC, and a board member of USSAAC.
Directors:
Lewis Golinker, Director, USSAAC Advocacy (Term Jan 2018 – Dec 2019) Reappointed by Board of Directors per ByLaws
Lew currently serves as Director, USSAAC Advocacy. He is a lawyer and Director of the Assistive Technology Law Center. His relevant experience includes 35 years of legal and policy advocacy and professional education services directed to expanding and protecting SGD coverage and access by health and other benefits funding programs. It also includes many years of service to as a member of the USSAAC board, both as a regional representative and as its Advocacy Director.
Mike Hipple, Director of Membership (Term Jan 2017 – Dec 2018) 1st term
I live in Appleton, Wisconsin. I have been an AAC user for 15 beautiful years and I have been mentoring younger children for 4 years. I believe many families do not know about USSAAC ISAAC because we don't have any local chapters. I know that the first time I learned about ISAAC was in 2011 when I was at the Pittsburgh Employment Conference. So my mission is getting the word out about USSAAC and ISAAC to families and teachers. I'm also active in my local and state Kiwanis. I'm looking forward to helping USSAAC ISAAC to better help the families who have a AAC user.
Stephanie Meehan, Director, Professional Affairs (Term Jan 2018-Dec 2019) 1st term
Stephanie Meehan, Ph.D., CCC-SLP currently serves as the Director of Professional Affairs. She is a Clinical Assistant Professor at the University of Kansas. She currently leads a team of clinical practicum students on the Promoting Access and Advocacy to Communication and Education (PAACE) team, which serves clients in a local school district as well as in the Schiefelbusch Speech-Language-Hearing Clinic. She teaches the Introduction to AAC class to speech-language pathology master's students. Her primary professional interests include improving the pre-service education and training in the area of AAC, what contributes to long term positive outcomes for people who use AAC, and multicultural issues in AAC.
Vicki Haddix, Director, Public Information (Term Jan 2018 – Dec 2019) 1st term
Vicki is a Clinical Assistant Professor at the University of Memphis. She teaches the graduate level AAC course, the school-based issues clinic class, and supervises students in the university clinic. Previously, Vicki coordinated AAC and AT for Boston Public Schools. She has presented on AAC at ISAAC, ASHA, ATIA and several Tennessee state conferences. Vicki is the co-principal investigator on a grant to build AAC capacity across the state of Tennessee.
Rose Sevcik, ISAAC Liaison (Term Jan 2017 – Dec 2018). 2nd term
Rose A. Sevcik, Ph.D. is Regents Professor of Psychology at Georgia State University, Atlanta. Her research focuses on the language and communication development of children and adults with significant developmental disabilities. Dr. Sevcik has an extensive publication record and has given numerous presentations to national and international audiences. She has just co-edited a new book entitled "Communication Interventions for Individuals with Severe Disabilities: Exploring Research Challenges and Opportunities". She is a member of the National Joint Committee on the Communication Needs of Individuals with Severe Disabilities. She is a Fellow of the American Speech-Language-Hearing Association (ASHA), the American Association on Intellectual and Developmental Disabilities (AAIDD) and of ISAAC. She has served as the Coordinator of ASHA Special Interest Division 12 on AAC, President of AAIDD's Communication Disorders Division. She has served as ISAAC Scientific Program Chair for the 2000 and 2012 meetings and a reviewer for the ISAAC journal Augmentative and Alternative Communication and is the current ISAAC Liaison for USSAAC.