Officers:
President
Yoosun Chung, Ph.D.
Term: 2020-2021
Yoosun is an associate professor in the Division of Special Education and disAbility Research of the College of Education and Human Development at George Mason University. As an AAC user, she has focused on the use of Mainstream Intelligent Digital Assistant of AAC users, the perspectives of AAC users, the attitudes towards AAC users in public, how to increase awareness of AAC in public, etc.
She was the recipient of the WORDS+/ISAAC Outstanding Consumer Lecture Award from ISAAC in 2006, the Teaching Excellence Award – Teaching with Technology from Center for Teaching Excellent at George Mason University in 2012 and the Edwin and Esther Prentke AAC Distinguished Lecture Award from ASHA in 2017. Dr. Chung received her bachelor's degree from George Mason University and her master's degree from Cornell University in Computer Science.
President Elect
Amy Goldman, MS, CCC-Sp\L
Term: 2020 – 2021
Amy has been instrumental in helping to maintain the organization's financial "health". She is a member of USSAAC's Emergency Response Committee as well as its Education and Public Information committees. A past president of the PA Speech-Language-Hearing Association and past chair of ASHA's SIG 12 (AAC), she is a member of the PA Board of Examiners in Speech-Language Pathology and Audiology. Her "paid employment" is with the national Assistive Technology Act.
Past President
Wendy Quach, Ph.D., CCC-SLP
Term: 2020 – 2021
Wendy is a licensed, certified speech language pathologist and associate professor in the Department of Communicative Disorders and Sciences at San José State University. Her teaching and research interests are in the areas of AAC for people with complex communication needs and motor speech disorders. Since starting her academic career at SJSU, she has developed and initiated two specialized AAC clinics, the SJSU Conversation Club for adults who use AAC, and AAC Kids Camp for children with disabilities who are non-verbal or have limited speech. She serves as an advisor for graduate students in the CD&S department and for the local chapter of the National Student Speech Language and Hearing Association.
Dr. Quach has presented locally, nationally, and internationally on her research in AAC. She is actively engaged in several collaborative research projects and is supported through several US Department of Education grants. She is a member of the American Speech-Language and Hearing Association and serves as a reviewer for professional journals. Dr. Quach has a passion for instilling research in her students and has mentored several students on various projects related to AAC.
Vice President, Financial Affairs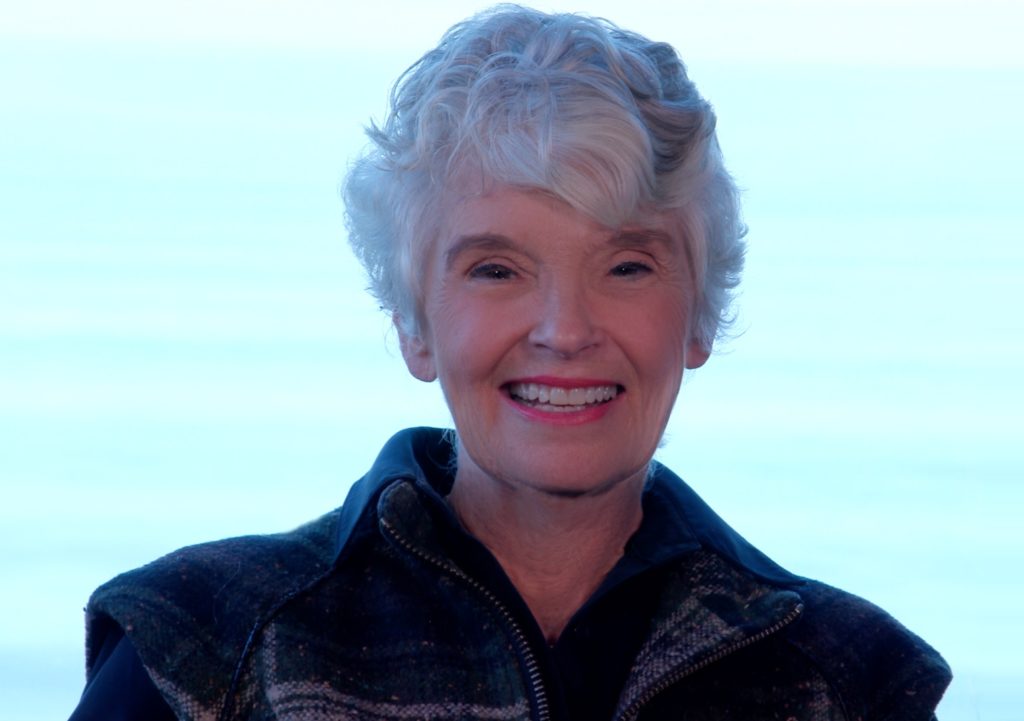 Sarah Blackstone, Ph.D., CCC-SLP
Term: 2020 – 2021
A founder of USSAAC, Sarah remains deeply committed to addressing barriers to communication ACCESS across settings, circumstances and communication partners.
She served on several non-profit boards and recently stepped down from NIDCD's Council. Sarah is principal investigator of The Bridge School project, Cortical Visual Impairment and Children who use AAC. She co-chairs USSAAC's Disaster Relief Committee.
Vice President, People who use AAC and their Families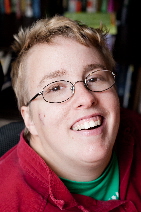 Tracy Rackensperger, Ph.D.
Term: 2018 – 2021
Tracy lives life to the fullest! Born with cerebral palsy, she uses assistive technology for mobility, daily living, employment, computer access, and communication. She recently completed her doctorate and is a faculty member at the University of Georgia, Institute on Human Development and Disability, teaching undergraduate students, training and providing technical assistance, and preparing articles for research publication. She has conducted research and published scholarly works regarding AAC, transition and people with disabilities. When not working, you can find her fishing, rock climbing, surfing, tubing, or just about any outdoor activity she can find.
Secretary
Alison Pentland, MA, CCC-SLP
Term: 2021 – 2022
Alison received her master's degree in Speech-Language Pathology from San Jose State University in California where she participated in its AAC in Educational Settings grant. She focuses on AAC assessment and treatment, working with communicators of all ages in their homes and schools. She also provides indirect services and training for family members and professionals in California. Alison is an advocate and firm believer that communication is a human and civil right.
Directors:
Director, Advocacy
Lewis Golinker, Esq.
Term: 2021– 2022
Lew is a lawyer and Director of the Assistive Technology Law Center. His relevant experience includes over three decades of legal and policy advocacy and professional education services directed to expanding and protecting SGD coverage and access by health and other benefits funding programs. It also includes many years of service to as a member of the USSAAC board, both as a regional representative and as its Advocacy Director. He's also apart of USSAAC's Advocacy and Public Policy committee.
Director, Membership
Beth Speaker Christensen
Term: 2021 – 2022
Beth is a speech/language pathologist who owns a private practice in Brookfield, Illinois. She graduated from Northern Illinois University in 1991 (BS. Communicative Disorders) and 1994 (MA. Speech/Language Pathology). Beth spent the early part of her career working for a contract agency servicing skilled nursing facilities, hospitals, and schools in the Chicagoland Area. Beth worked for Shriners Hospitals for Children- Chicago for 14 years, a special education cooperative for 7 years, a non-profit outpatient therapy clinic for 3 years before opening her own private practice, AAC Helper, LLC. Beth joined USSAAC in 2016 and has been a member of the Awareness and Membership committees since joining. Beth is a member of ASHA and an Assistive Technology Professional through RESNA. Beth is currently second Vice-Chair for RESNA's Professional Standards Board. She holds an Assistive Technology Certificate from the University of Illinois at Chicago and is a LAMP Certified Provider. She has two kids, two cats, and enjoys knitting and jigsaw puzzles. Her dream is to help create robust language systems for AAC in many more languages used around the world. There are simply too many countries, languages, and families who should be included in the AAC world. 
Director, Professional Affairs
Stephanie Meehan, Ph.D., CCC-SLP
Term: 2020 – 2021
Stephanie is a Clinical Assistant Professor at the University of Kansas. She currently leads a team of clinical practicum students on the Promoting Access and Advocacy to Communication and Education (PAACE) team, which serves clients in a local school district as well as in the Schiefelbusch Speech-Language-Hearing Clinic. She teaches the Introduction to AAC class to speech-language pathology master's students. Her primary professional interests include improving the pre-service education and training in the area of AAC, what contributes to long term positive outcomes for people who use AAC, and multicultural issues in AAC.
Director, Public Information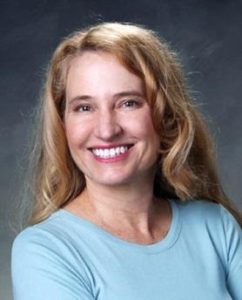 Lois Jean Brady, MA, CCC-SLP
Term: 2020 – 2021
Lois is CEO of iTherapy, LLC. She is a practicing Speech-Language Pathologist, Certified Autism Specialist (CAS) & Assistive Technology Specialist. She is a recipient of a National Science Foundation/Small Business Research and Innovation (NSF/SBIR) Grant, National Institutes of Health (NIH) and winner of three assistive technology Hack-a-thons, Benjamin Franklin Award for Apps for Autism and an Ursula Award for Autism TodayTV. She partnered with Microsoft to add features of artificial intelligence (AI) to InnerVoice Communication App.
Lois is currently a member of USSAAC's Disaster Relief Committee and is on the Board of Directors for the California Communications Access Foundation & Board of Advisors for the International Board of Credentialing and Continuing Education Standards.
ISAAC Liaison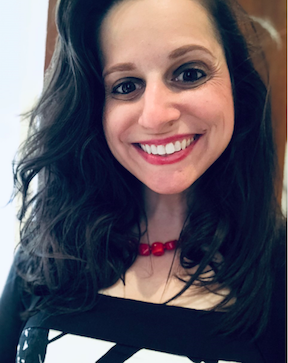 Tami Altschuler, MA, CCC-SLP
Term: 2021 – 2022
Tami is a Clinical Specialist in Patient-Provider Communication in the Department of Speech-Language Pathology at New York University Langone Medical Center and the Rusk Rehabilitation Institute of Medicine in New York, NY. She is spearheading hospital wide patient-provider communication initiatives to establish and increase communication supports throughout the continuum of care. She has presented nationally and internationally on the topic of patient-provider communication.