ISAAC 2020 Short Film Festival Submissions due April 20th!
April 20, 2020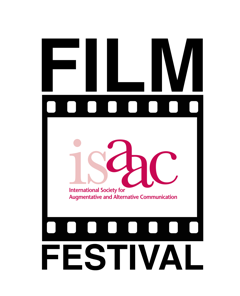 Discover your untapped storytelling potential and enjoy a red carpet experience at ISAAC 2020 by creating a short film for the ISAAC 2020 Short Film Festival in Cancún, México.
The Short Film Festival winner will receive a one-year pre-paid membership to ISAAC for 2021 (terms and conditions apply).
What?
We are looking for newly created films to showcase the conference theme, Communication Beyond Borders / Comunicación Sin Fronteras.
Films can be:
Focused on Leadership – Raising awareness of AAC in all aspects of life and in all communities;
Educational – Informing about ways people who use AAC across borders; or
Inspirational – A biographical story about a person who uses AAC.
You are welcome to submit films in the language of your choice, but English captions should be included if the film has not been created in English.
The film should also relate to one or more of the ISAAC 2020 conference themes:
Developing nations or regions in AAC
Raising AAC awareness across the world
Employment
Diversity
Justice
Culture
Relationships
Social Media
Visit the ISAAC website to take a look at the ISAAC 2018 Top Ten Films.
Where?
The Short Film Festival will take place at the Welcome Reception at the Cancún International Convention Center (Cancún ICC) on the evening of August 3rd, 2020. The top ten films will be screened at that time.
How?
The ISAAC 2020 Short Film Festival Guidelines and Submission Form* is available on the conference website.
*Please download and save a copy of the form-fillable PDF application form to your local computer before completing. This is required in order to ensure that your completed form saves properly.
Note: On the above submission form, you are asked to let us know the preferred method for sharing your film with ISAAC. Please take care to include this information.
When?
The submission deadline is April 20th, 2020 at 18:00 GMT.
Reach beyond borders for AAC to be recognized, valued, and used everywhere, by participating in the ISAAC Short Film Festival 2020!
Please contact filmfestival2020@isaac-online.org for more information and to submit your film.


__________________________
It is an exciting time for all of us at ISAAC as we look forward to hosting our 19th Biennial Conference in Cancún, México, August 1-6, 2020. The conference theme, "Communication Beyond Borders / Comunicación Sin Fronteras" challenges the AAC community to think beyond local contexts and to embrace broader global practices. One of the goals of this conference is to build AAC professional capacity specifically in countries where Spanish is spoken, as well as countries that are traditionally undeserved.
Related Events