Deirdre Galvin-McLaughlin M.S. CCC-SLP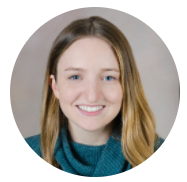 Deirdre Galvin-McLaughlin is a speech-language pathologist in the Jay S. Fishman Amyotrophic Lateral Sclerosis (ALS) Augmentative Communication Program at Boston Children's Hospital. She is also a clinical instructor at Boston University where she started a new infant-toddler AAC program for clients with complex medical conditions. She has expertise in AAC with clinical interests in supporting people who experience motor or sensory access challenges to traditional forms of technology. She previously worked as as a research associate in the REKNEW lab under the direction of Melanie Fried-Oken to develop a brain computer interface for AAC, as a speech-language pathologist in the OHSU CDRC Assistive Technology Clinic, as a research associate on the Communication Matrix, and as a board member on the Go Baby Go Oregon committee. She is currently a member of the board of directors for the Communication Matrix Foundation. In her spare time, Deirdre loves to hike and run with her husband and their rescue pup.
Jenny M. Burton, Ph.D., CCC-SLP
Editorial Board Member
Dr. Burton is currently an Assistant Professor in the Department of Communication Sciences and Disorders at Western Kentucky University. She earned her Ph.D. in Communication Sciences and Disorders from the University of Cincinnati and has practiced as a clinical speech-language pathologist for more than fifteen years. Her research interests are related to characterizing social communication deficits in children with autism spectrum disorder and other neurodevelopmental disorders. Before working in academia, she was a clinician at Cincinnati Children's Hospital Medical Center and the University of Louisville Weisskopf Child Evaluation Center in the Department of Pediatrics. She completed her clinical fellowship in speech-language pathology as a LEND (Leadership Education in Neurodevelopmental and Developmental Disabilities) trainee at Kennedy Krieger Institute in Baltimore, Maryland working with children with complex communication needs.
Kathryn Helland, M.S., CCC-SLP
Editorial Board Member
Kathryn Helland is a speech-language pathologist who works with people with complex communication needs across the lifespan. Kathryn attended Oberlin College and received her master's from William Paterson University. She is a member of the TechOWL team at the Institute on Disabilities at Temple University where she specializes in AAC. She is currently working on her doctorate.
Stephanie Crawford M.S., CCC-SLP
Editorial Board Member
Stephanie Crawford is a speech-language pathologist. She specializes in evaluating and treating children who need augmentative and alternative communication, known as ACC. This type of communication uses signing, body language, books, computers and other methods to help children who have difficulty speaking or writing. Stephanie has particular training and expertise in supporting children with autism and children with complex access needs who use AAC.
­Before joining the team at OHSU, Stephanie worked in schools with children up to 5 years old. She enjoys working with families and school staff to expand their child's communication. She considers it rewarding to help a child communicate for the first time. She is passionate about giving families the tools and support to allow for natural and motivating communication at home.­
In her spare time, Stephanie enjoys running and hiking. She can often be found exploring the Pacific Northwest's many great trails or circumnavigating one of the area's mountains.
Kristin Ellis 
Editorial Board Member
Looking to get more involved with USSAAC and SpeakUp!
Please contact speakup@ussaac.org to join our editorial committee!