We began Better Hearing and Speech month by welcoming Kathleen Post to share her guest post entitled, "Wading into the Murky Waters of Transitioning between Speech Generating Devices: Part One – The Challenges," in which she began exploring some of the challenges people who use AAC face when getting new speech generating devices. To end the month, we welcome her back to discuss some strategies for combatting these challenges.
—-
As mentioned in Part One of this blog post, not too long ago, my friend, Chris Klein, and I teamed together to informally survey a small group of persons who used augmentative and alternative communication (PWUAAC) regarding the growing problem of not being able to import a previously learned vocabulary into newer speech generating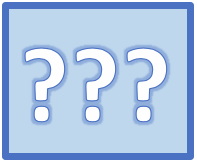 devices (SGDs) when the need to transition to a new system arises (ATIA, 2017). Seven PWUAAC completed the survey. Results indicated that individuals who had alternative access or specialized access had more challenges in transitioning to a new speech generating device (SGD) while those who were literate experienced less difficulty in making those transitions. Ability to spell reduced the problems with vocabulary layout and customization. Literacy appeared to be a critical skill in helping individuals using SGDs to transition between systems as the keyboard layout was stable.
Survey respondents indicated the following areas were challenging in making device transitions:
Programming or customizing was different
Access method changed, more difficult to learn to use
Changes in vocabulary
Inability to transfer custom vocabulary from old to new device
Size of display changed
Placement of key features made usage more difficult
Voice output was different (hard to adjust to)
It is important to note that not everything was problematic, according to this group of adult users. Survey respondents indicated the following areas seemed improved (or equally as good) as they moved to their new system:
Quality of the voice output
Support from the manufacturer
Support from professionals (SLP, OT, etc.)
Programming was easier (or unchanged)
Placement of key features was easier (or unchanged)
A number of PWUAAC try to avoid or delay changing to a new system for as long as possible. Conscientious care of their device and obtaining spares of the same system (often obtained through device exchange "classifieds" or online auction sites) to use or pirate for parts helps in this regard. This desire to maintain and use their familiar 'voice' was consistent across individuals surveyed.
When asked what was most important to them when considering transitioning to a new/different SGD, the respondents shared the following:
Vocal quality and access method
Size of display
Vocabulary: Consistency of vocabulary with current system; ability to transfer vocabulary from old device to the new device; presence of every day common language
Programming/customizable
Availability of funding
Contact with the manufacturer
Placement of key features/hardware design
Charging/battery life
As long as technology and the field of AAC advances, there will continue to be compatibility issues between new and old technology, different manufacturers and platforms and vocabulary arrangements and representations. As part of the survey, respondents shared their ideas about what would facilitate these transitions:
Provide more individual training and support in the transition between systems.
Lower prices
Stop removing features (especially for those who aren't able to access well with fingers)
Provide seamless interfacing for texting, emailing, computer control
When initiating a transition to a new system, it doesn't hurt for the individual to have a strong support system around them and the patience and determination to work through the transition. PWUAAC can provide first-hand information about what is necessary and important to their success. Checklist for Transitioning to a new device to find a link to a worksheet created to help gather that information.
Strategies to assist in transitioning include:
Find an advocate or assistant to help manage the transition.

Educate that individual on needs/issues/funding.

Have manual/low technology communication systems in place.

Detail instructions on how to use them for communication partners.

Gather detailed information about current aging or obsolete system.

Archive vocabulary/settings, take screen shots, photographs, video, complete checklist, etc.

Review details of possible replacement systems.

Interview company representatives
Obtain loaners of possible replacement systems in order to make an informed decision.

Prepare for a period of learning and adjustment.

Be aware of time constraints.
Arrange/obtain training for all involved.

Review and follow funding guidelines.

Make sure appropriate professionals have specific information to help complete funding processes.
Finally, when survey respondents were asked about what wishes they had for the future of SGD systems, they shared the following:
PWUAAC have access to the details of their systems

Have the ability to print out details of how their system are set up (feature settings, etc., and ability to 'photograph' their screens or layouts for others to reference).
PWUACC have the knowledge and skills to self-advocate
Greater overall language/layout/access method transparency between systems and companies

Ability to archive and store and transfer vocabulary from manufacturer to manufacturer so that at least the layout and symbol set/messages could be reviewed and uploaded across companies.

SGD manufacturers' product literature provide information regarding file transfer capabilities, access methods accepted by the new technology, and other key differences between the "new" and "old" models.
References and Resources:
Bryen, D., Chung, Y., & Lever, S. (2010). What you might not find in a typical transition plan! Some important lessons from adults who rely on augmentative and alternative communication. Perspectives on Augmentative & Alternative Communication, 19(2), 32-40. doi:10.1044/aac19.2.32
Hamm, B., & Mirenda, P. (2006). Post-school quality of life for individuals with developmental disabilities who use AAC. AAC: Augmentative & Alternative Communication, 22(2), 134-147.
Kennedy, P. (2010). Navigating through transition with individuals with speech disabilities. Perspectives on Augmentative & Alternative Communication, 19(2), 44-50. doi:10.1044/aac19.2.44
Light, J., & Drager, K. (2007). AAC technologies for young children with complex communication needs: State of the science and future research directions. Augmentative and alternative communication, 23(3), 204-216.
Loncke, F. (2013). Augmentative and Alternative Communication: Models and Applications for Educators, Speech-language Pathologists, Psychologists, Caregivers, and Users. Plural Publishing, Inc.
McNaughton, D. B., & Beukelman, D. R. Eds. (2010). Transition Strategies for Adolescents and Young Adults Who Use AAC. AAC Series. Brookes Publishing Company.
Post, K. & Klein, C. (2017). Wading into the Murky Waters of Transitioning Between AAC Systems. Presented at the Assistive Technology Industry Association (ATIA) Conference 2017, Orlando, FL.
Rackensperger, T., Krezman, C., Mcnaughton, D., Williams, M. B., & D'silva, K. (2005). "When I first got it, I wanted to throw it off a cliff": The challenges and benefits of learning AAC technologies as described by adults who use AAC. Augmentative and Alternative Communication, 21(3), 165-186.
—–
Kathleen A. Post, M.S., CCC-SLP is an Assistant Professor and Clinic Coordinator at Midwestern University's Speech-Language Institute. She teaches a course in Augmentative and Alternative Communication and supervises SLP graduate student clinicians at the Speech-Language Institute. Previously, Mrs. Post was the Director of Assistive Technology, Speech/Language and Nutrition Departments at a large pediatric outpatient rehabilitation center in Illinois. For over 30 years, Mrs. Post has served individuals and their families who struggle with communication disorders. Her areas of interest continue to include pediatric speech-language disorders, early intervention services, augmentative and alternative communication, and assistive technology for persons of all ages and disabilities.
—–
Jill E Senner, PhD, CCC-SLP
Editor-in-Chief